The most reliable way to link tables, charts and text from Excel to PowerPoint and Word. Boost efficiency, improve accuracy and free up time to focus on more valuable work.

Update data in your presentations in seconds, even if the source file has been renamed, moved or duplicated
Reduce human error and guarantee every table and chart is displaying the correct data
Free your team from low-value, repetitive tasks so they can focus on what they do best
Export perfectly formatted charts and tables in one click
No more fiddly copying and pasting! Export your charts and tables to your PowerPoint or Word document and UpSlide will automatically resize them to fit perfectly within your chosen placeholder.
These are exported as high quality visuals, ensuring your document remains light and easily shareable.
Update safely thanks to our unbreakable link
Even when you have moved, renamed, duplicated or made changes to the Excel source file, one click is all it takes to update the linked text, tables and charts in your PowerPoint presentation.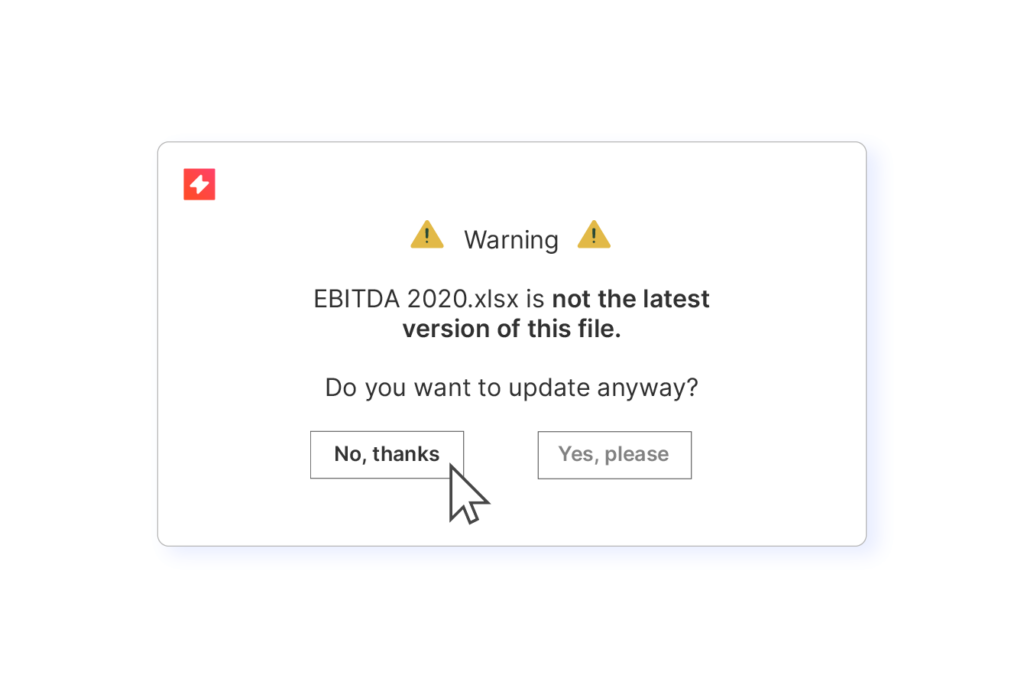 Ensure text is updated with your data
Ever forgotten to update your commentary when your data changed? Link text from selected cells, so these are automatically updated at the same time as your tables and charts.
Preserve the applied filters and grouping
Need to export different versions of your master table to various reports and presentations? Simply apply the necessary filters or hide the irrelevant columns on your master table before exporting each version, and UpSlide will remember these preferences next time you update your data.
Did you know, you can also link data from Power BI?
You can easily import your Power BI data into PowerPoint presentations, with our Power BI to PowerPoint Link! With both our Excel and Power BI links, you can create and update presentations with visuals originating from different sources.
"Teams no longer waste time recreating content such as charts, because they can't find the original file – the Excel to PowerPoint Link is extremely robust and means we can make quick changes to the data and update our presentations in seconds."
Executive, Campbell Lutyens
"UpSlide definitely helped us improve our way of working. Thanks to UpSlide, we save a lot of time in Excel and PowerPoint. It's a very reliable tool ensuring data accuracy and efficient internal processes."
Senior VP Marcomms, Lloyds Bank
"Our bankers can now create accurate, impactful pitch decks in half the time.
The Excel to PowerPoint Link enables them to amend figures in an Excel spreadsheet and then update all linked tables and charts in PowerPoint with one click. This guaranteed accuracy is key when working in financial services."
Head of Marketing, Singer Capital Markets
Boost productivity and create better documents with UpSlide